Telappliant are winners of the ISPA 'Best VoIP' Award for 2016 and 2017
The ISPA Awards are a celebration of the diversity of the sector and provide an opportunity to reflect on a significant twelve months, including the passing of the Investigatory Powers Act, increased investment in broadband networks and rollout, high profile cyber-attacks, online safety and more.


Launched in December, fifty-eight companies and organisations were nominated across 17 categories. The entrants were whittled down through a combination of technical testing and an expert panel of judges.
ISPA Secretary General, Nicholas Lansman said:

"I would like to congratulate all the winners at this year's ISPA Awards. There was strong competition this year, and we saw some real innovation and commitment to development among the nominations. The Hero and Villain Awards are a bit of fun, but – as ever – showcase today's pressing issues online. Unsurprisingly, cyber security and the encroachment of government censorship online were two issues voters felt passionately about. Here at ISPA we're pleased to say that they're two issues we've been addressing with our members for a long time, and will, of course, continue to do so."
Award Wining Service
Telappliant is an award-winning VoIP and cloud communications provider. We help small and medium-sized businesses to grow with our range of simple-to-use business phone systems, connectivity solutions, and cloud and managed services.

The ISPA judges were impressed with the flexibility of services, wide range of pricing and support for carrier preselect in rural areas.
Previous ISPA Awards
Telappliant have won 17 industry recognised awards including three ISPA awards.
Winner – Best VoIP 2017
Winner – Best VoIP 2016
Winner – Best Internet Telephony 2013
Finalist – Best Internet Telephony 2009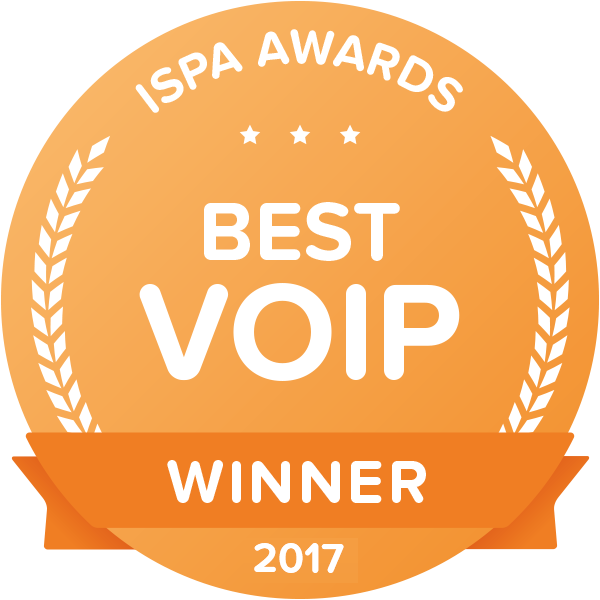 About ISPA
ISPA is the UK's Trade Association for providers of internet services. ISPA brings together the UK internet industry to provide essential support through innovation, knowledge and experience in order to benefit the UK economy and society. Promoting collaboration and constructive dialogue between its members and the wider internet community, ISPA is an all important driving force for the industry.
For a list of members or other information about ISPA, please visit www.ispa.org.uk or see the @ISPAUK


Join Telappliant today
To find out more about switching your VoIP or Internet service to Telappliant speak to one of our team on 0345 004 4040 or contact us.