Cloud Services
Cloud Services are your ticket to a hassle-free, efficient, and secure cloud journey. Let us handle the complexities while you focus on what truly matters—growing your business and achieving your goals.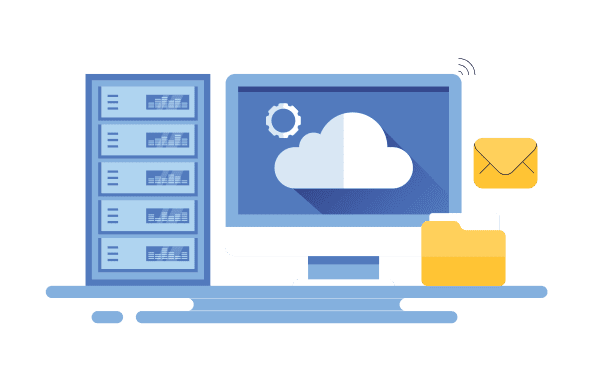 Unlock your businesses potential with our Cloud Services
Cloud services offer businesses the opportunity to streamline operations, reduce costs, enhance security, and stay competitive in an increasingly digital world. By taking advantage of these benefits, organisations can focus on their core objectives while leveraging the cloud's capabilities to drive growth and innovation.
---
Cloud Hosting
Our team of experts is here to guide you through the entire process, from assessment and planning to cloud migration and optimisation. We prioritise your unique needs, ensuring you get the most out of your chosen cloud hosting solution. Explore our offerings, including enterprise cloud, hybrid cloud, private & public cloud, and discover the potential that cloud technology holds for your business.
Dedicated Servers
We understand that when it comes to your business, performance, reliability, and data security are non-negotiable. That's why we offer a range of dedicated server solutions designed to meet and exceed your most demanding requirements including Managed Dedicated Serbers and Bare Matel Servers.
When can we talk?
Understanding your business challenges is essential to providing you with the right solution. We'd love to help you with your IT so speak to one of our technology experts today.