According to the Office of National Statistics (ONS), 46.6% of the UK's workforce worked from home, with 80% of that figure having done so because of the Coronavirus pandemic

Citation
The rise in the numbers of home working has steadily increased since the introduction of cloud computing technology. But will this rise in home working continue long after the Coronavirus pandemic dies down (said with fingers and toes crossed)? In this post we explain a bit about how business VoIP solutions make it even easier for you to work from anywhere.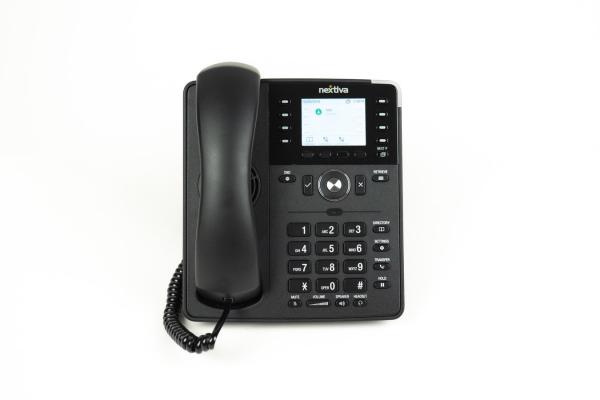 Use a desk phone
The simplest way to retain office functionality is to take your IP phone home with you. By unplugging the already configured phone, taking it home and reconnecting it to your router, it will work as if you never left the office. This allows you to make or receive calls through your office network, appear in the same ring groups and perform all the tasks that you could do whilst sitting at your desk at work.
If you don't fancy lugging your phone around with you, you can just get another one for mobile use only. The good thing is, is that you can be logged into multiple phones at different locations and if you set them up correctly, all phones will ring at once when you're receiving an incoming call, meaning you'll never miss a call again.
With IP phones, to access your business telephone system all you need to do is log into the phone using your own personal details, no matter where you are connecting from. The emergence of Wi-Fi IP phones, like the Grandstream GXV3350, means that you can connect to your office phone system by simply connecting to a wi-fi network. This will allow you to not only work from home, but anywhere where there is a wireless connection available. As well as working from home, this also allows for hot desking. Just enter your login details, along with your secure password and you're immediately hooked up to your business telephone system. Fancy that.
Use a softphone
It might not always be practical to take your desk phone home with you. In which case, instead you can download a softphone for your computer, smartphone or tablet. A softphone is a software-based phone that lets you make calls over the Internet from a computer or other smart device. The software acts as a phone interface, allowing you to dial numbers and carry out other phone relation functions using your mouse and keyboard.
Used in conjunction with your business telephone system, a softphone can be a powerful tool that enables you to access your office functionality on the fly: all you need is an Internet-enabled device with the application installed on it and you're ready to start working.
The good news is that many softphones are free and compatible with various Internet telephony providers. Here are our top 2 suggestions.
1. Our Voice for Teams product is a popular choice for many of our customers, and integrates Microsoft Teams with your office phone system, to provide a collaborative experience that allows you to use your Teams software client as a business phone, directly from your PC, laptop, pad or mobile phone.
2. Zoiper works effortlessly with most VoIP services, including VoIPOffice. Many of our own employees have Zoiper, Communicator or Teams installed on their devices and are ready to make or receive work calls no matter where they are located.
Use either
Both desk phones and softphones have their own perks and disadvantages. Some people prefer the almost wireless approach of a softphone, whereas some prefer to stick to the normal conventions of using a big physical desk phone, as to actually feel like they are in an office. It's really down to the individual.
Save time and money
One thing is clear, by using either of these methods, you can save yourself money and time by becoming more flexible and open to remote working. Your employees would never have to use a hotel phone or make expensive long distance calls on mobiles again, which is something that every tech-savvy business can get on board with.
Next steps
To find out how you can work from home more effectively using a softphone or desk phone, contact us today.