For small business owners, each New Year is a fresh start. It's a chance to plan and execute positive, business-changing initiatives that can enhance your company or help take it to the next level.
Now is the perfect time to reflect on lessons learned in 2014, enabling you to make better decisions in 2015.
4. I will communicate more efficiently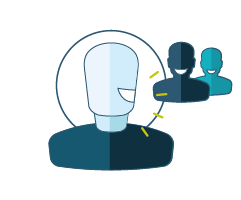 Statistics shows that employees spend 36% of their day at work trying to contact people, locate information and/or to schedule meetings. The problem with this is that the traditional method of communication is email, and as businesses are slowly realising, email is dated. It enables the receiver to formulate a response at their own leisure, without any real sense of urgency, leaving you, the sender, wasting time waiting for a reply.
Email was developed for its ease-of-use and time-saving properties; it stopped us from having to wait days for a letter to arrive, whilst also rescuing us from the soul-destroying sound of a fax machine. Now, though, instead of saving time, it is beginning to slow us down, with more people than ever using its asynchronous foundation as a shield to hide behind a flurry of queries and requests from colleagues and clients.
Because of this, some business owners are deciding to look into alternative methods of communicating, with Unified Communication solutions being go-to for companies that demand instant results. Unified Communications (or UC) enables employees and clients to seamlessly communicate across several platforms, which leads to better collaboration and efficiency across all aspects of the business
Where to start: Learn more about UC by downloading our free Whitepaper, Unified Communications for the SME.
3. I will adopt newer technologies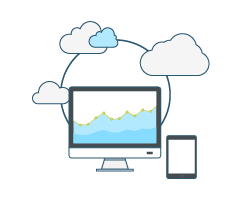 As a business owner, it's in your interest to avoid wasting precious time and resources on tasks that can be automated or made simpler by a technology, especially if they are cost-effective and easy to set up. Recent studies have shown that companies are set to increase their budgets for new technologies significantly in 2015, with cloud computing increasing 42% and business analytics investments up 38%. Enterprise investments in storage will increase 36%, and for wireless & mobile, 35%.
What this means is that it's very likely that your competitors will be upgrading their technology assets in some capacity, and in order to remain on an even playing field, you may wish to assess your options too.
Other than for fear of being left behind, you will want an upgrade to ensure your business is performing to its maximum potential. So whether it's installing new financial software that allows you to send electronic invoices or upgrading to Superfast Internet, you should always be evaluating your hardware, software and systems.
Where to start: Make a list of your day-to-day operations and find out which tasks can be automated by a technological upgrade.
2. I will improve customer service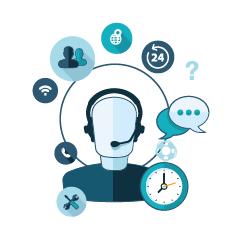 Customer service can make or break your relationship with current and future customers. It's been known that news of bad customer service reaches twice as many ears as praise for good customer service (Source: White House Office of Consumer Affairs), so it's important that you efficiently address your customer's needs using all the channels at your disposal.
The business of customer services is changing dramatically; the modern customer uses many devices and platforms to get their point across; it is up to you to make sure you are listening, and importantly, that you have the technology in place to listen.
A clear emergence in recent years is that of cloud-based customer service systems. With cloud CRM systems, businesses are centralising their data information on customers and prospects, which minimises the time to respond to a customer request and in turn improves customer satisfaction and workplace productivity.
Where to start: Create a weekly social media plan (see this great blog for help) and encourage your customers to engage online.
1. I will make my employees happier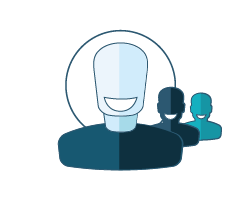 Studies have shown that employees are at their happiest when they are being productive. Research gathered over ten years by scientists found that people are more productive and creative when they emit positive emotions. If happier, the employee is more likely to solve a complex problem or come up with a new idea, on the current day and again on the following day.
Rather than simply paying bigger salaries for a lighter workload, the key to employee happiness lies in the social element. Humans are social by nature, so when there is a positive work atmosphere with good relationships being built, you're more likely to find satisfied employees.
Small things like offering Flexi-hours or allowing employees to work from anywhere have shown that they can create a positive working atmosphere. You can also try introducing a perk or benefits system, and then encouraging employees to take advantage.
Where to start: Introduce a minor company perk, and encourage your staff to take advantage. See what we give our employees here!
So that's what we think, but what will you be doing? Tell us in the comments about the resolutions you will be making this year.